We thank all of our speakers, presenters, moderators, sponsors, and attendees for making NETC Conference 2021 a success! We hope to share video recordings with NETC members once they are captioned and edited.
Conference Agenda
Tuesday June 15th
9:45-10:00 am Welcome/Presidents Remarks
10:00 am – 10:50 am Keynote – Dr. Steven Loerch, Senior Associate Dean of the College of Ag Sciences, Penn State University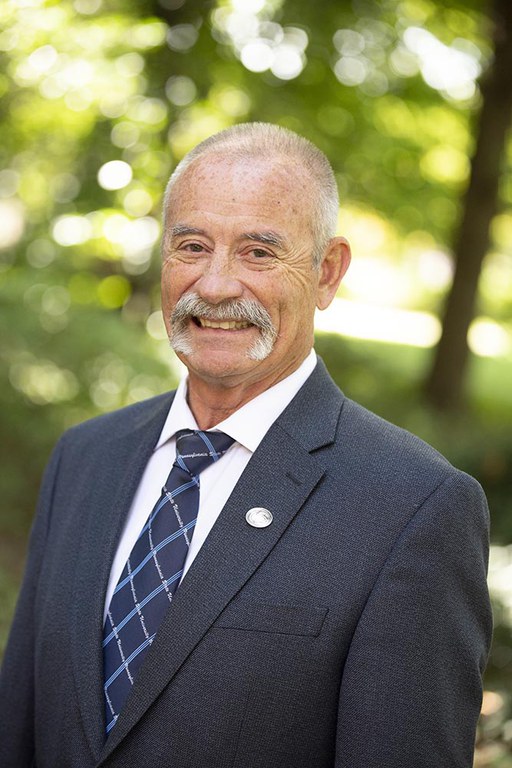 Dr. Loerch was a Professor of beef cattle nutrition in the Department of Animal Sciences at The Ohio State University for 32 years. He was Head of the Animal Sciences Department at the University of Illinois from 2014-2017. He is currently Senior Associate Dean, College of Agricultural Sciences at Penn State University where he is responsible for operations and management of personnel, budgets, facilities and programs in the college. Dr. Loerch obtained his B.S. degree in Animal Industries from the Pennsylvania State University in 1977 and received his M.S. and Ph.D. degrees in Ruminant Nutrition at the University of Illinois in 1978 and 1981, respectively.
11:00 am – 11:50 am Session 1 | 3 concurrent presentations
o Session 1A – Creating Transformation and Fusion in your Hybrid Events
o Session 1B – Authentically connected: Care, emotion, and the challenge of technology
o Session 1C – Intranet and Internet: How we separated employee content and built a successful employee website
11:50am – 1:00pm Break/Vendor showcase/Lunch

1:00 pm – 1:50 pm Session 2 | 3 concurrent presentations
o Session 2A – Hosting a Virtual Camp-in-a-Box
o Session 2B – Building easy Workflow solutions with Power Automate
o Session 2C – Ask Extension–Connecting the People To Extension Expertise

2:00 pm – 2:50 pm Session 3 | 3 concurrent presentations
o Session 3A – Engaged Teaching: Virtually Your Best
o Session 3B – Converting to Cisco Meraki – TWO Epic-demic Years Later
o Session 3C – MS Word Accessibility, more than meets the eye… (Literally)
Wednesday June 16th
10:00 am – 10:50 am Keynote – Eric Yarberry, Director of Education and Training at World Services for the Blind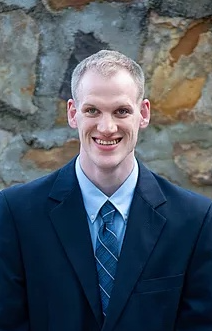 Eric Yarberry is the Director of Education and Training at World Services for the Blind. At WSB, Eric oversees the instruction and implementation of the career training and life skills programs. He graduated from the University of Arkansas at Little Rock with a Bachelor's in English and a Master's in Professional and Technical Writing. He enjoys volunteering his time to the Arkansas Association for Education and Rehabilitation for the Blind and Visually Impaired as well as the Arkansas School for the Blind Alumni Association. Eric is an avid outdoorsmen and a Brazilian Jiu Jitsu competitor. He brings to the table real world knowledge of living with a visual impairment and 6 years of working with blind youth and adults. He lives in Little Rock with his lovely wife, Emily, and his Leader Dog, Hank.
11:00 am – 11:50 am Session 4 | 3 concurrent presentations
o Session 4A – Educational Technology for Program Support
o Session 4B – Our Magic Box of Tools – Tools for Collaboration and Productivity
o Session 4C – Your Roadmap to Digital Accessibility

11:50 am – 1:00 pm Break/Vendor showcase/Lunch

1:00 pm – 1:50 pm Session 2 – 3 concurrent presentations
o Session 5A – Exploring the Technology use of County 4-H Professionals to an All-Digital Setting During the COVID- 19
o Session 5B – Building Chatbots to interact with Document Text
o Session 5C – I.C.O. (Intro, Content, Outro)- Leveraging YouTube to maintain high-touch outreach during a pandemic
2:00 pm – 2:50 pm Session 3 – 3 concurrent presentations
o Session 6A – An Innovative FCS Extension Program: A Healthy Table Virtual Cooking School
o Session 6B – What's This "Middleware" You Speak Of?
o Session 6C – The Importance of Digital Outreach

3:00 pm – 3:45 pm Awards and Board member election results
3:45 Adjourn