NETC Connects Cooperative Extension IT Professionals
The National Extension Technology Community (NETC) is a nonprofit organization dedicated to extending professional development, education, and networking opportunities to Cooperative Extension employees.
Are you an Extension IT professional?
Introducing the NETC Members Team
All active members are invited to join a private NETC Members Team using the Microsoft Teams platform. The Team will facilitate member-to-member conversations, announcements, and members-only resources like Monthly Gathering recordings.

We have a few tips for getting started, and if you have any questions just drop us a line at contact@netctech.org.
We're excited to take this step – it's been a long time coming. We hope that you'll join us!
NETC Conferences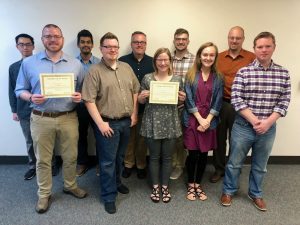 The NETC Conference is an annual event intended for Cooperative Extension IT and digital media professionals. If you care about the application of information technology and digital media in the Cooperative Extension System, this conference is meant for you!
Member Recognition Program
NETC members are invited to suggest recognition for our NETC peers or themselves.
Recognitions may be submitted throughout the year and will be shared via the NETC Monthly Gatherings, the NETC website, and the NETC annual conference, and via social media like Facebook and Twitter.
Recognitions may include (but not limited to) milestones such as:
Promotions
Milestone work anniversaries
Special awards received
Retirements
Passing/Remembrances